But learning isn't about content. It's about absorbing, reflecting, practicing, observing, doing, reviewing, etc. — all actions connected in an intentionally designed sequence (or, ahem, a "path"). If an online course is dressed up like it's all about the content, it's easy to forget about following a path altogether.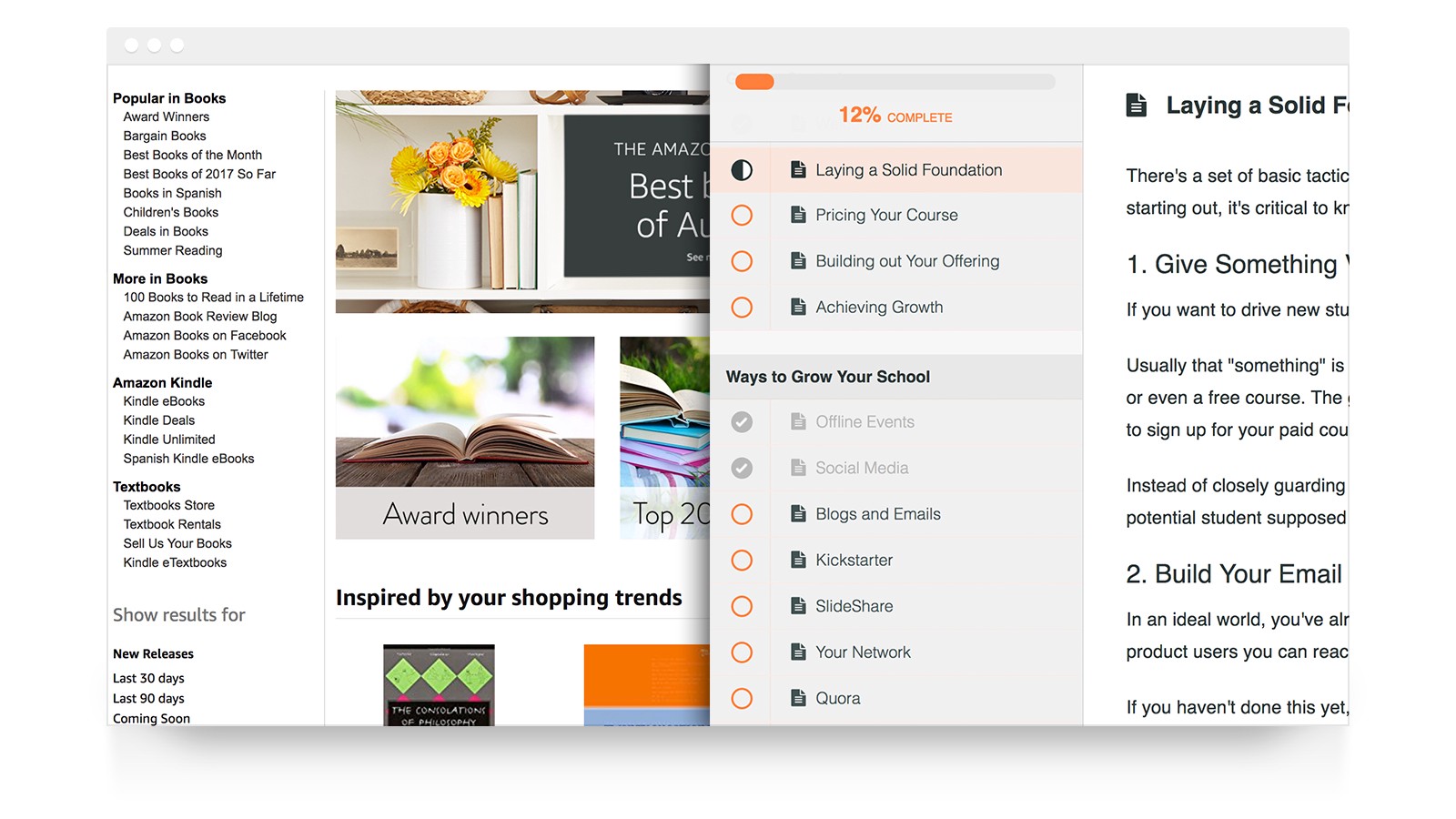 This is about more than 😈 sidebars
Interface design for online education is in its infancy. We have a lot more work to do, and breaking up with course sidebars is just a small step.
Unfortunately, many good interface designers are slapping together popular UI patterns that work great for exploring an online store or blog without thinking about how those patterns impact learning.
At Pathwright, we don't get everything right either. But we start by taking a design approach that begins with what's best for you as a teacher and for your learners—not what's expected or popular.
If you'd like to try out the difference for yourself, you can start creating an online course for free right now.