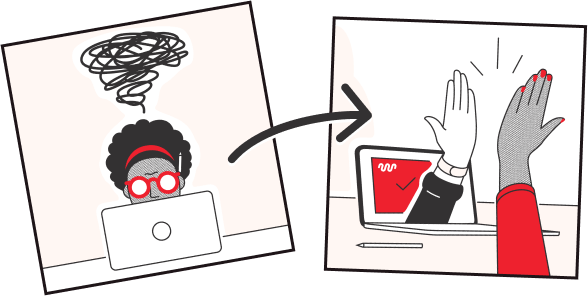 Get a friendly, hands-on tour of how to accomplish your goals with Pathwright.
Prefer a recorded demo? You'll be able to choose that too.
A personal demo that actually meets your needs:
See how easy it is to turn your ideas and content into learning paths
Preview one-of-a-kind features that solve your unique challenges.
Get all your questions answered (and invite your team if you wish)
Preview the unique admin, teacher, and learner experiences
Get a recorded demo you can re-watch
Connect with a live person!
What our customers say:
"Personally walked us through"
"You anticipated our needs"
"Pathwright raised the bar"
"The new standard for online education"
"Powerful & user-friendly"
"Innovative user interface"
"Effective for content developers"
"Far exceeds what we were using previously"