Learning Stepsby 1.5 million people worldwide.
Enterprise that's actually personal. At global scale.
Get a personalized demo
All the ways to learn, all in one place.
Keep everyone learning together in one platform that supports all the ways you teach.
Effective performance & growth.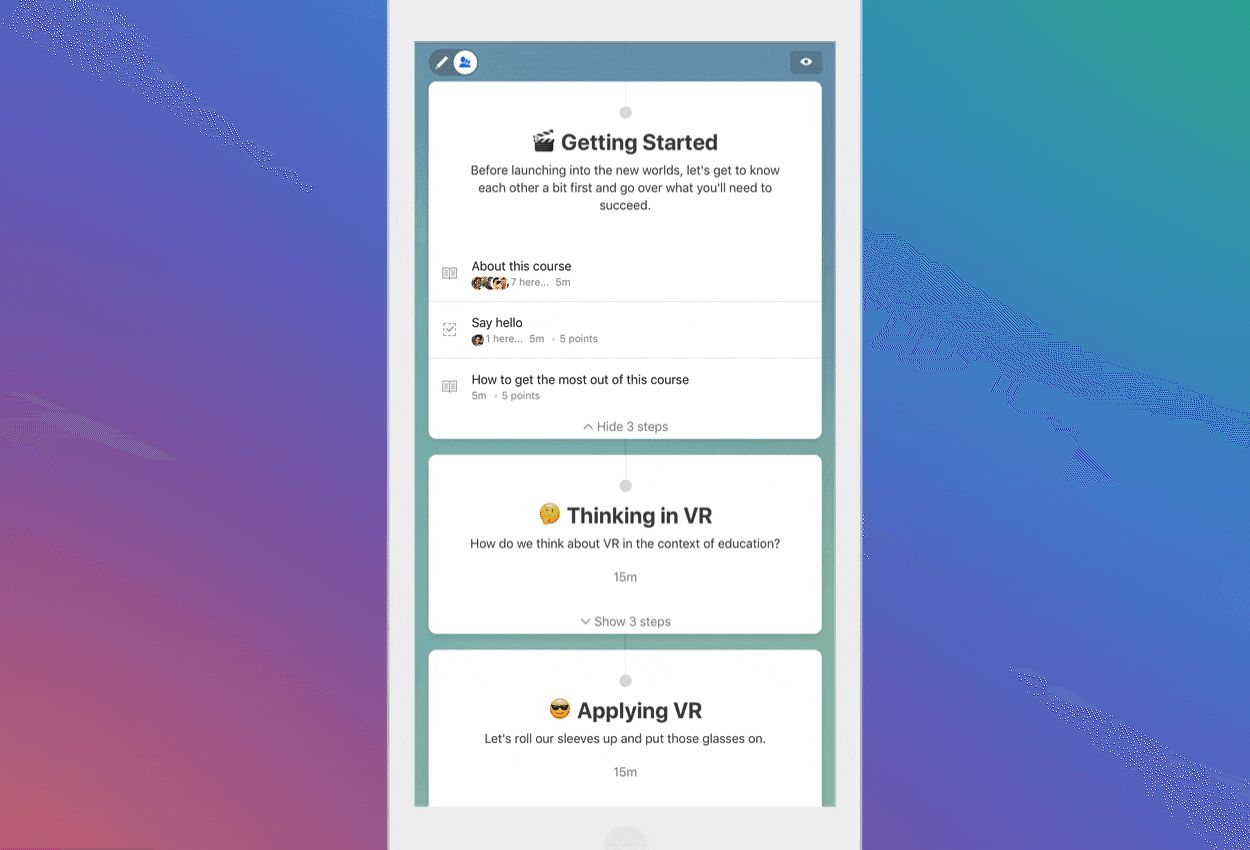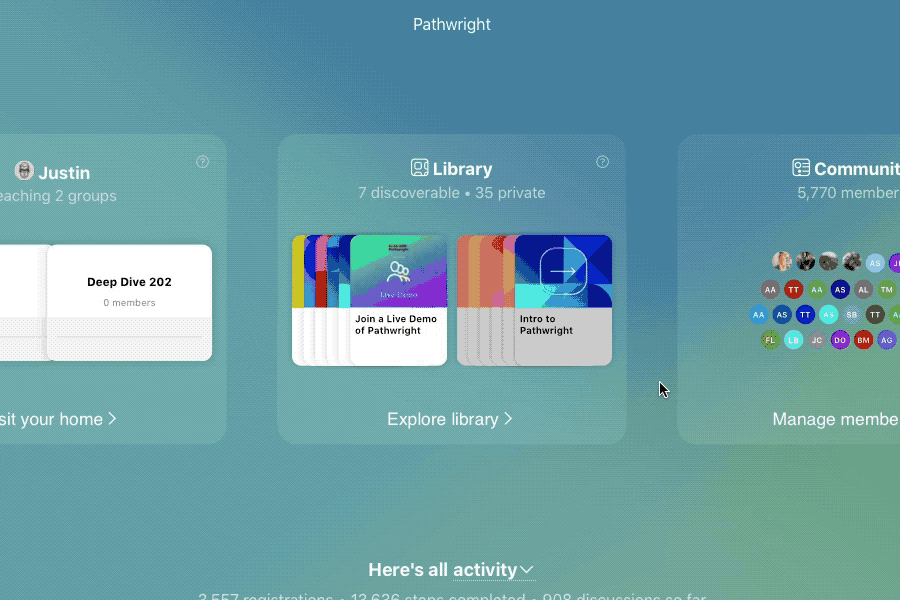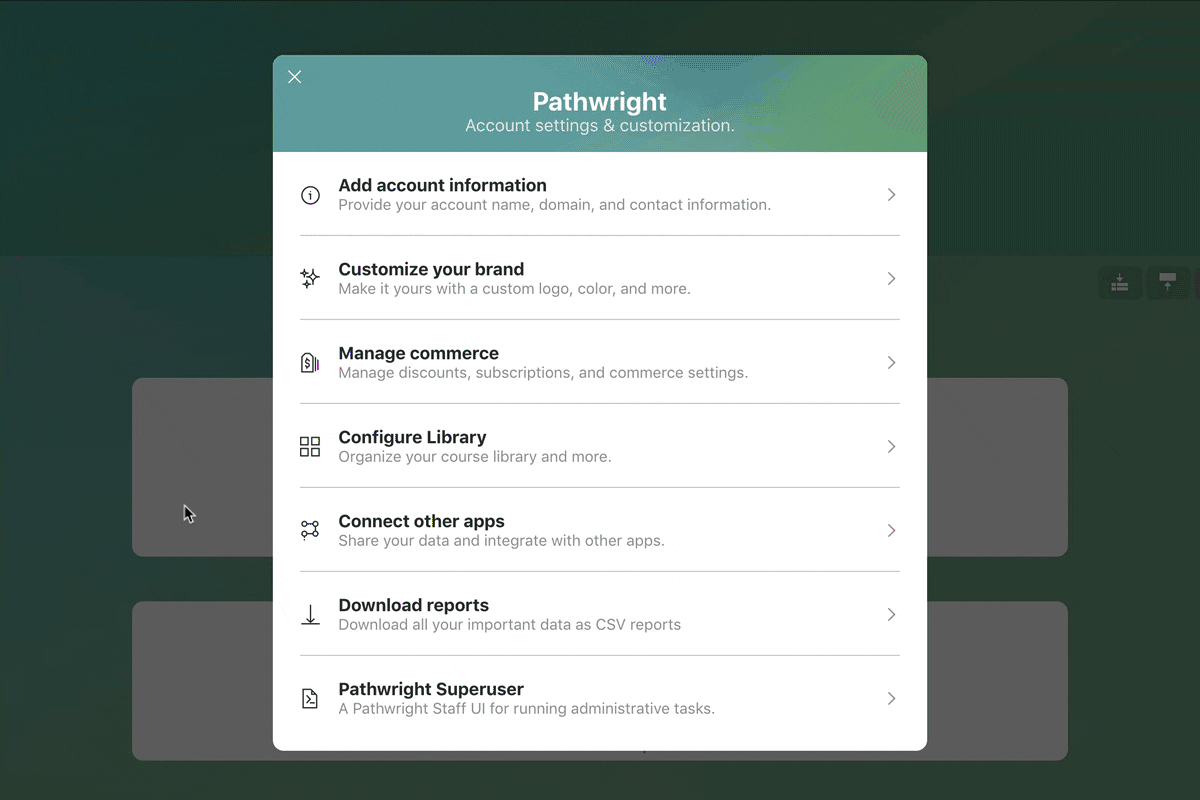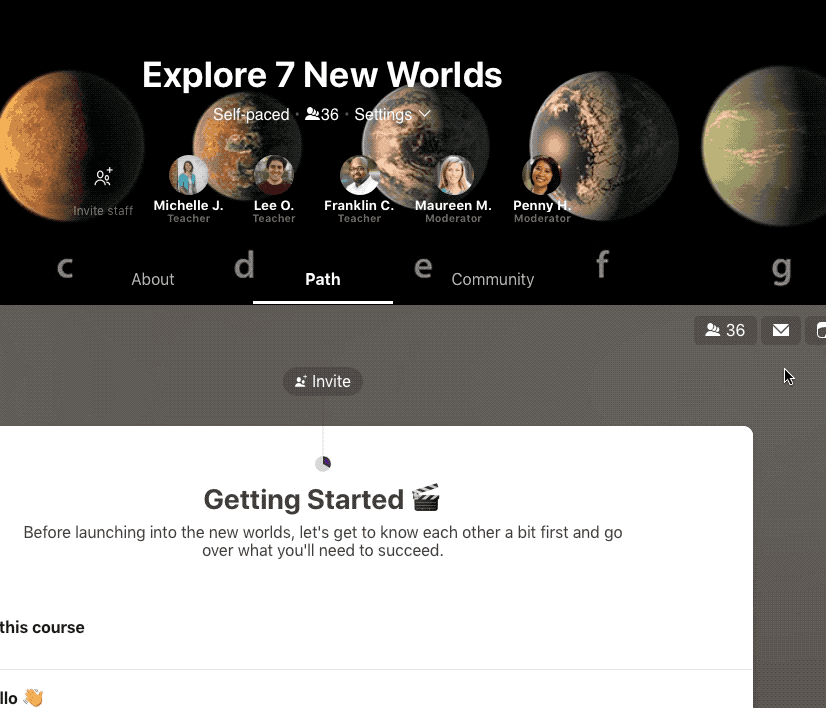 Scaled for your needs.
The Pathwright Enterprise Plan provides powerful additional features to help you launch and grow a high-impact learning initiative. We'd love to show you how.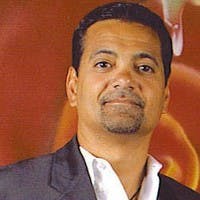 Rudy Azcuy
CEO & Founder, Teach n' Kids Learn
"Not only is [Pathwright] an effective platform for learners, but also for content developers who can quickly create their courses which are offered to teachers across the country."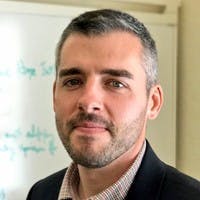 Tyler Kenney
Digital Content Manager, Ligonier Connect
"Pathwright has enabled us to take our videos and study guides and combine and serve them in a way that we never were able to before."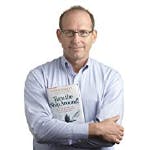 David Marquet
Speaker & Author, Intent-Based Leadership
"The ability to set up classes and designate facilitators is so intuitive and efficient that we easily put the control for learning in the hands of the learners. The responsiveness of the people at Pathwright is second to none."
Features for Enterprise
Security
Single Sign On (SSO) reduces friction for any of your members who already have a user name and password with your organization and don't need another password to remember.
Secure Cloud Hosting that scales to any number of learners, keeps your data secure, safe, and compliant, backed up daily, and more.
Fully Control & Access by setting each cohort to private, members-only, or public.
Infrastructure
Pathwright's Services give you optional access to extend your team with professional services to help you with strategic planning, course design and building, hands-on training, custom integration support, and more.
Flexible Billing — pay with a bank-account, invoice, or credit card.
Multi-Tenant Accounts let you launch multiple, co-branded Enterprise accounts with distinct urls, but connected to one billing plan, at a 20% or more discount
Service Level Agreements give you the additional support clarity and compliance with your organization's support standards.
Integrations & Developer Support for Google Analytics, Intercom.io, thousands of apps through Zapier.com, and custom integrations via our API make sharing and updating data from your other systems possible.
Reports & Activity Feeds give you at-a-glance insight or full exports of CSV files for detailed analysis.
Brand
Fully Brand Your Program with your own custom domain, logos, colors, and more.
Mobile First so all your users can learn, teach, create, and manage from any device.